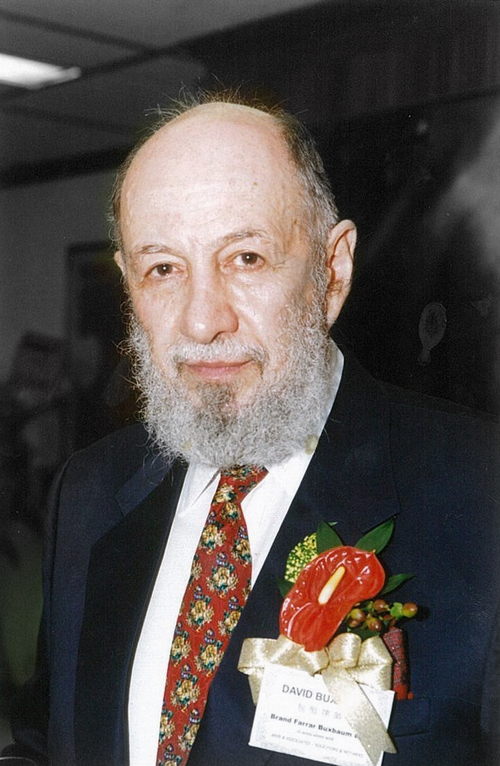 CONTACT
(1) New York Office
30 Wall Street, 8th Floor, New York, NY 10005-2205, U.S.A.
Tel: (1)(212) 709-8278
Fax: (1)(212) 943-2300
Email: anderson.newyork@anallp.com
(2) Los Angeles Office
355 South Grand Avenue, Suite 2450, 24th Floor, PMB# 496 Los Angeles, CA 90071, U.S.A.
Tel: 1- 213-608-0855
Fax: (1)(866)930-0009
Email: anderson.losangeles@anallp.com
(3) Guangzhou Office
Suite 3901, 39th Floor, Profit Plaza, 76 Huangpu Avenue West, Tianhe District, Guangzhou, 510623 China
Tel: (86)(20) 3839-2008
Fax: (86)(20) 3839-2009
Email: anderson.guangzhou@anallp.com
Mr Buxbaum was the first American lawyer invited to China to represent American business interests in 1972, after President Nixon's historic visit. He founded the firms first overseas office in Guangzhou (Canton). Subsequently, the firm opened offices in Mongolia, elsewhere in China and Asia. Mr Buxbaum is a well-regarded expert on private international Chinese, Mongolian and Asian law who, in addition to being an experienced and highly respected practitioner, has also published extensively in the law field. He is presently very active in M&A, securities and commodities projects and cases. In addition to international transactional matters, Mr Buxbaum, is also professionally active in litigation, particularly regarding international business disputes, as well as intellectual property and commodities and securities matters. He represented the successful respondents before the United States Supreme Court in the landmark case of Butz v Economou, 438 U.S. 478 (1978) and successfully handled leading cases in China, including Microsoft, Autodesk and Wordperfect v. Juren, Beijing Intermediate Court, 1996. He has been involved in leading commercial arbitration cases, IP civil and criminal cases in China, Hong Kong, London, New York during the years from 2014 to 2016.
Education:
New York University (B.A., 1954);
University of Michigan (J.D., 1959);
concurrent graduate studies, University of Michigan Graduate School;
graduate study, Harvard University;
University of Washington (M.A., 1963; Ph.D., 1968).
Cases and Projects:
Assisted in listing bonds of the Trade & Development Bank of Mongolia on the Singapore exchange (first Mongolian bank to list its securities).

Assisted in the creation of the joint venture insurance company in China involving a major Canadian insurer.

Assisted in drafting one of the first joint venture in Guangzhou after an enactment of the joint venture for manufacturing containers.

Assisted a French brank in drafting of the financial lists for MIAT's acquisition of two airplanes.

Assisted in a Chinese airline in the purchase of two aircrafts from Delta Airlines.

Assisted a major American insurance company with several projects in China and Mongolia, including a project with the Mongolia Central Bank.

Assisted the IFC with certain research and drafting for several investment projects in Mongolia.

Assisted a Dutch company in feasibilities work required for a certain port in Fujian, China.

Assisted in the Hong Kong MTR in its contracts with Shanghai MTR.

Assisted a major Chinese airline to establish its offices in the United States.

Assisted in a variety of public offerings in China, Mongolia, Canada and the USA.

Assisted a major software corporation in United States with advice on Intellectual Property protection in China.

Assisted numerous foreign corporations in obtaining exploration of an mining license in Mongolia.

Assisted foreign corporations to establish a commodities and trading companies in the United States.

Assisted in many foreign corporations establishing their presence in China, Mongolia, Hong Kong, Macau and elsewhere in Asia.

Assisted in many foreign corporations in direct foreign restaurants in China.

Assisted in major book publishers from USA on IP protection in China.
Languages:
English, Chinese