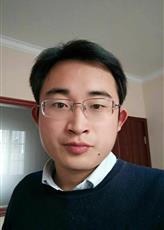 CONTACT
Suite 1621, 16th Floor, Tower One, Zhonghuan Binjiang, 2742 Pudong Avenue, Pudong New District Shanghai 200136 China
Tel: (86)(21) 5846-0290
Fax: (86)(21) 5846-0329
Email: anderson.shanghai@anallp.com
Liu Lingfeng is a legal assistant at Anderson & Anderson LLP working at Anderson's office in Shanghai, China. His current responsibilities include administration and finance work, doing legal research by the instruction of the partner, assisting the attorney.
Education:
Mr.Liu received his bachelor degree from Nanchang University College of Science and Technology. He took an internship at law aid centre in Jiangsu Province.
Membership:
None
Bar Admission:
Chinese Bar
Languages:
Chinese (Fluent) and English (proficient)
Volunteer Experience:
Mr. Liu had been in yusheng investment company for four months. During that period of time, he gained experience in drafting contracts and reorganizing litigation materials, and applied the law to the solution of the company's problems.